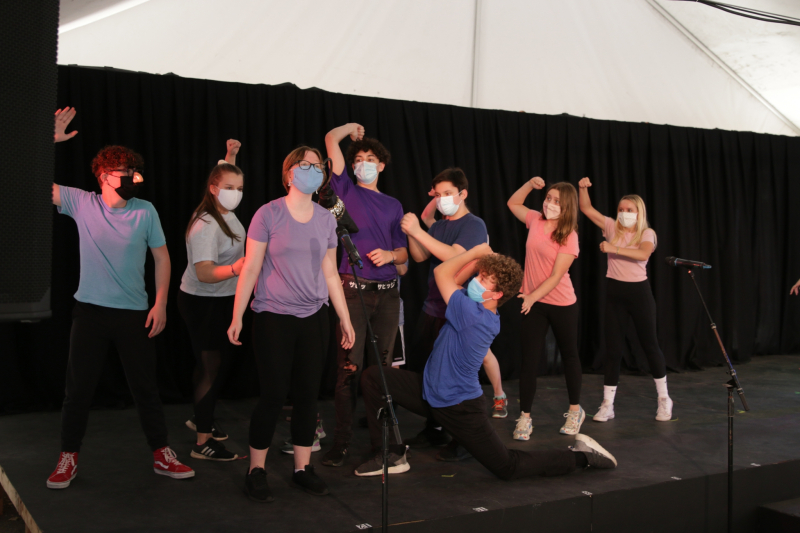 Tweens Super Saturday Package
with Tween Learning Team
$87500
Students ages 12 - 13 are eligible for our tween programs, which is created specifically for students who are not preteens, but not quite teens!
This package includes Tween Jazz, Acting, Music Rep, Music Theory, and Cold Reading / Self-tape Techniques, running all day on Saturdays
Students in Acting will use improvisation, theater games and exercises to stretch their imaginations, learn character building and other basic acting skills. Older students will be able to apply these skills to simple text, monologues, and scenes.
Students in Jazz study proper dance technique, fundamental steps, strength and flexibility. Dance classes are leveled by age and skill level - placement will be according to our principal of sufficiently challenging, while never overwhelming your student.
Students in Music Theater Rep will begin to learn the skills required for musical theater style singing, including; reading music, part singing, and how to warm-up their voice properly. They will also begin to build a repertoire of songs that they feel comfortable singing for auditions and have the opportunity to practice singing by themselves in the front of class.
Students in Music Theory will receive an introduction to understanding and interpreting sheet music. Students will learn the fundamentals of musical notation, learn to identify notes and rhythms and practice applying these skills to improve overall musical comprehension.
Students in Cold Readings/Self-Tape Techniques will learn the fundamentals of interpreting and applying scenes, monologues, and songs that they are seeing for the first time. They will also learn to understand the basic skills necessary to prepare for, film, and edit their own audition Self-Tapes. These techniques are extremely important in today's entertainment industry.
A $25 registration fee is included in this package price. There is no prerequisite for this program.
Payment plan available: $218.75 deposit plus 1 payment of $328.12, paid weekly. Final payment of $328.13.
Sep

10th

,

2022

-

Jan

14th

,

2023

Sat

from

9:30 am - 3:30 pm
Pittsburgh Musical Theater
412-539-0900
327 South Main Street
Pittsburgh, PA 15220 Get directions